Government Agency Services
Local, Regional, State and Federal programs

Our national reach and customizable programs, we can meet the needs of government agencies of all sizes
Our expertise in food, logistics, and supply chain management allows us to provide valuable, cost-efficient, transparent, and scalable solutions for local, regional, and federal government entities. We work with agencies of all sizes on sourcing and procurement of food and non-food products at scale, meal kitting and direct delivery services for feeding programs, consolidating of goods for effective distribution, and efficient solutions to logistics and supply chain challenges.

At Umoja, we tailor our solutions to meet the unique challenges and requirements of government business. With a proven track record of delivering on-time, on-budget, on-spec with a wide range of programs, our team is ready to provide the right solution to serve communities across the country.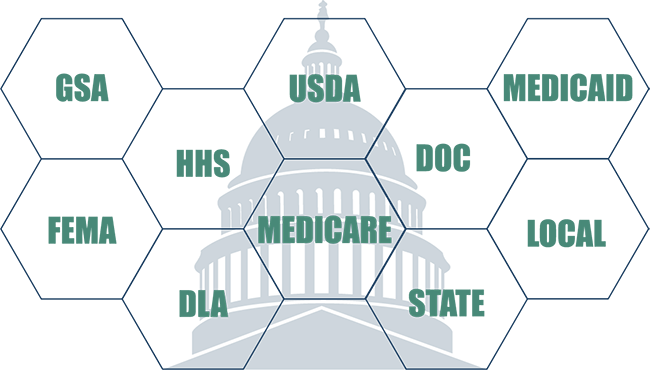 With our network of manufacturing partners, we can provide a wide range of products including distribution-ready meal kits, shelf stable foods, produce, commodities and non-food items for Federal, State, and Local programs.
Nutritional security and access to essential foods

Scalable sourcing & procurement of a wide range of products

Development of custom products through our network of manufacturing partners

Consolidation, distribution and warehousing solutions

National and global logistics & supply chain expertise

Medically-tailored nutrition programs for Medicare and Medicaid recipients

Forward buying

Emergency response solutions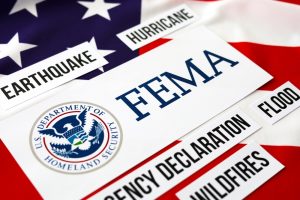 Without a disaster plan, plan for disaster. Ensure you're ready to respond to the next urgent event in your community with our distribution-ready, deployable solutions. From self-heating meal packs to shelf-stable foods, emergency response kits, food + essentials combo boxes, disaster supplies and more, our Umoja government services team can help ensure you get what you need, when you need it, where you need it.
With broad sourcing capabilities, supply chain and logistics expertise, medically-tailored grocery delivery programs for public insurers and providers, disaster response and forward buying solutions, and more, let us help you help your communities. Contact our Government Services team today.