Food Banks & Hunger Relief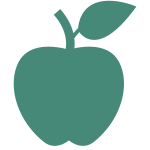 Product Sneak Peek: Umoja's new webinar series is designed to introduce you to exciting new products, provide all the essential details, and give you access to great deals that will enhance your programs all in a quick 15-min format. Join us for Product Sneak Peek events throughout the year.
United in the fight to end food insecurity and hunger
At Umoja, we work to provide quality food and nutritional security with tailored solutions designed to meet the needs of your food bank. Hunger relief organizations face unique challenges in today's social climate and our team of dedicated former food bankers and logistics experts are here to help stretch your food dollars and make the most of the resources you have to feed your community.

From distribution-ready kits to education empowerment collateral (materials), we offer a wide variety of products including everyday staples, culturally connected foods, and nutrition-based food for health programs. Our global sourcing capabilities and scalable solutions make us the perfect fit for regional pantries and expansive state-wide and national feeding initiatives.

At Umoja, we know logistics and specialize in cutting-edge technology to deliver customized experiences, empower community networks and help to serve those most in need.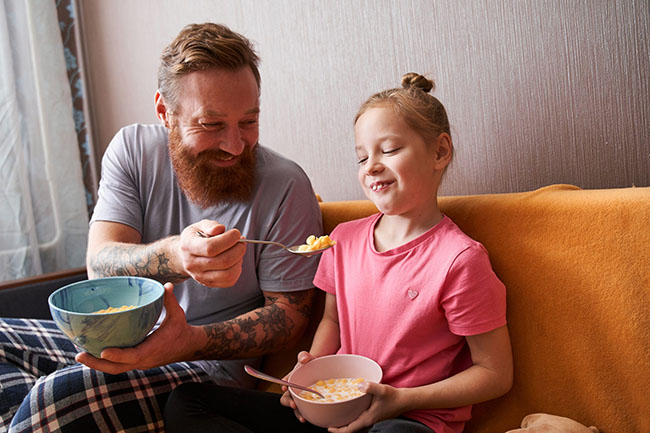 Global Sourcing Capabilities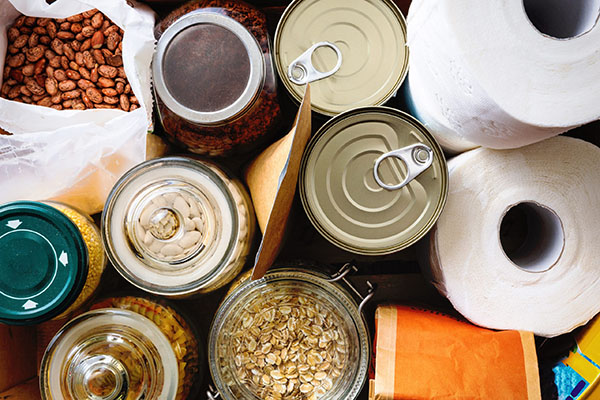 Our sourcing team can find any item, anywhere, ensuring you always have the products you need. With Umoja's diversified supply chain solutions and network of manufacturing partners, we can bridge gaps on high-demand products including canned vegetables, milk, peanut butter, and more, as well as more unique items that are more challenging to source. Enjoy the advantage of our buying capacity and logistics expertise for the best possible price.
Canned entrees and ready-to-heat meals

Plant-based Protein products (meatless)

Pastas and pasta sauces

Canned vegetables

Canned fruits

Canned proteins and fish

Fresh produce

Fresh proteins

Snacks

Dried goods including rice, cereals and legumes

Beverages and milk

Baking items

Pancake and Biscuit mixes

Pizza kits

Condiments

Household goods (non-food)

Hygiene products

Paper goods
Whether you're sourcing components for your box build program or are looking for pre-assembled meal boxes, we have a solution for you. Umoja pantry-style meal kits are designed to promote essential wellness, address food insecurity and meet national nutritional guidelines. Meal boxes contain shelf-stable foods and are distribution-ready at delivery for easy disbursement by your team. Direct-to-home delivery is also available. We have a wide variety of menus and a great selection of products. Need to source components for your in-house box builds? We can help with that. Want to customize your meal box menu to meet specific needs? Speak with a member of our team to start building a program today.
Kids Backpacks
Culturally-tailored Meals
Meals on Wheels and Senior Feeding
Family Feeding Programs
Medically-tailored Meals
Veteran Nutrition
Cosmetic and Hygiene
Holiday Feasts
Disaster Relief
Introducing Umoja's own Karibu brand and the Karibu Crew.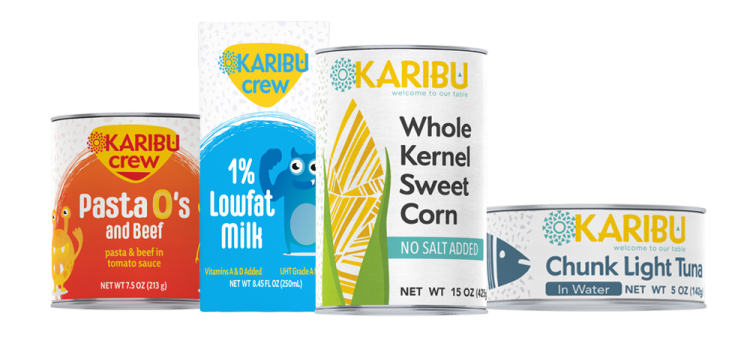 Karibu is Swahili for WELCOME.
Our Karibu brand presents carefully selected and crafted everyday products that deliver quality, value and care. Enjoy a wide variety of quality foods you can trust to make mealtime simple and delicious from vegetables to fruits, seafood, entrees, grains and more. We promise you will always feel at home with Karibu. WELCOME to our table.
Capture essential feedback from your communities with our integrated surveying tools. Seamlessly tailor your programs to meet the wants and needs of the individuals and families you serve. Secure and anonymous, Umoja is committed to protecting the privacy and dignity of all participants; offering multilingual surveys and reporting.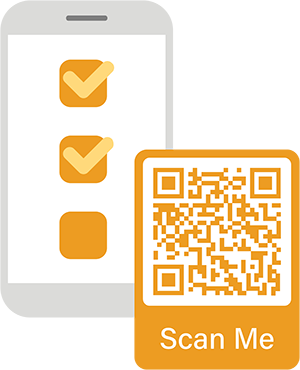 Educational and Custom Inserts
Communicate relevant information to your audiences with carefully designed educational inserts. Inform your program participants of plan highlights, nutritional benefits, hot topics and more with easy to customize kit collateral! Utilize our robust library of eye-catching inserts and work with our creative team to fully customize. We're ready to design any materials to reach your community to full program integrations, establishing a cadence of timely and appropriate communications to kit recipients.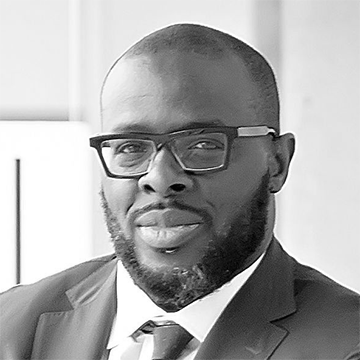 Our chairman, Hugh Williams, has witnessed food insecurity firsthand. The impact of this profound experience is at the heart of Umoja's mission and the tenacity with which we tackle food insecurity and hunger